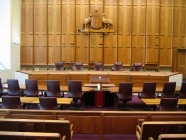 The High Court rules in favour of News Corp, but against press freedom
Apr 16, 2020 14:57 pm UTC| Law
It is easy to assume Australia has a free press. Our squawky newspapers are filled with stories about the failings of government, acid-tongued columnists routinely lash our politicians, and until May last year the police...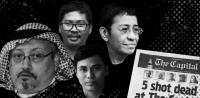 Four journalists, one newspaper: Time Magazine's Person of the Year recognises the global assault on journalism
Dec 16, 2018 13:04 pm UTC| Insights & Views Life
Time Magazine has just announced its Person of the Year for 2018, and for once, it isnt one person. This time it is four people and a newspaper. Collectively calling them The Guardians, Time has awarded the accolade to...