All the disappointment Google fans may have felt when not much was changed in the Pixel 5's design last year may be reversed once the Pixel 6 series arrives. A new leak suggests the upcoming phones will sport premium-looking designs. Google is also expected to change the name of the bigger device launching later this year.
Google Pixel 6 series rumored to launch with a massive redesign
Popular leaker Jon Prosser has revealed several images that reportedly present the design planned for the Pixel 6 series phones. The anticipated appearance of the upcoming devices is a total overhaul of the Pixel 4 and Pixel 5 lineups.
Based on the images Prosser provided, Google is retiring the boxed compartment for the rear-facing cameras. It would be replaced with a horizontal bump that also appears to be protruding more. The front side also sports significant changes, including moving the hole-punched selfie camera to the middle. The renders also suggest the Pixel 6 phones would sport displays with slightly curved edges and noticeably thinner bezels.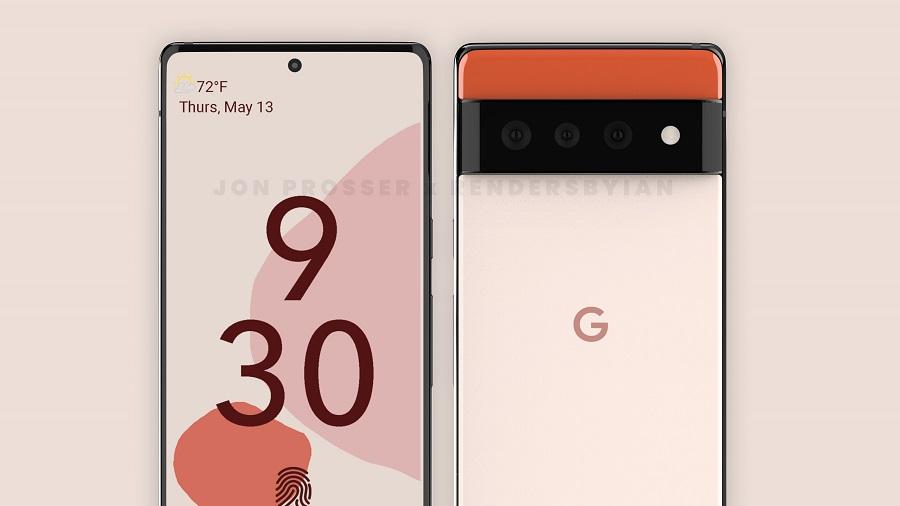 Google Pixel 6 Pro mockup images courtesy of Jon Prosser / RendersbyIan
Those who are not familiar with Prosser's reports, he does not share the actual images leaked to him by his sources to protect them. But the leaker maintains he was sent "high-quality," "detailed," and "real-life" photos of the two Pixel 6 phones. RendersbyIan then makes the mockup images that translate all the details from the original photos Prosser received from his sources.
A bigger Pixel 6 is planned, but it won't be called Pixel 6 XL
Just seeing two devices in the Pixel 6 leak should be enough good news for fans who missed the "XL" model last year. However, the same leaker also reported that Google might be introducing the upcoming bigger phone with a new name -- Pixel 6 Pro. This new naming scheme for the bigger model seems to fit more with how high-end the designs look.
As for the color options, the Pixel 6 phones are anticipated to launch in dual-tone colorways. Prosser also seemed really impressed with a champagne-colored variant that he saw from the leaks.
The same source also mentioned seeing an under-display fingerprint. The base model Pixel 6 is still expected to launch with a dual camera and the Pixel 6 Pro with a triple-camera setup on the back.
Tech fans may have to wait a few more months before seeing this design confirmed. The Pixel 6 series is likely launching in the fall.
Photo by Daniel Romero on Unsplash