Are there too many music festivals?
Apr 14, 2017 01:22 am UTC| Insights & Views Entertainment
Coachella unofficially kicks off the 2017 U.S. festival season on April 15, and while this years event in Indio, California will likely set attendance records, there are concerning trends in the live music...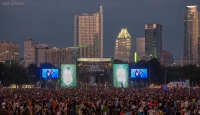 Why cities should stop building museums and focus on festivals
May 13, 2016 11:19 am UTC| Insights & Views Economy
Last year the Institute of Museum and Library Services offered a catchy statistic: the United States has more museums than all the Starbucks and McDonalds combined. Its easy to understand why cities will leap at the...