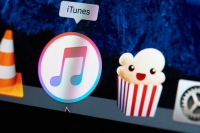 The end is nigh for Apple's iTunes as the tech giant targets separate audio and video markets
Jun 07, 2019 16:03 pm UTC| Insights & Views Technology
Apple says its replacing iTunes with three dedicated entertainment applications as part of its new Mac operating system, Catalina, for desktop and laptop computers. A key reason for the change is based around the way we...
The winners and losers in the 2018 World Cup broadcast battle
Jul 19, 2018 13:53 pm UTC| Insights & Views Sports
France might have won the 2018 World Cup title, but who were the real winners in the broadcast battle? Not everyone could make it to Russia to watch the games live, and that left people all over the world relying on the...