Can social media help anti-corruption drives? A Nigerian case study
Jun 07, 2019 16:10 pm UTC| Insights & Views Technology
Corruption can have a crippling effect on a countrys economy. This is why African businesses have described ending corruption as priority number one. Take Nigeria, where the basic infrastructure deficit is huge but...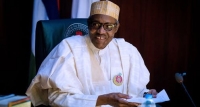 Nigeria's plan to redistribute recovered corruption money needs a rethink
Jul 19, 2018 16:16 pm UTC| Insights & Views Economy
The Nigerian government has announced that USD$322 million (244 million) stolen by Nigerias former military ruler, Sani Abacha, has been returned by the Swiss authorities. Abacha, an army general who was head of state from...