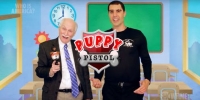 Sacha Baron Cohen: is he wrong to make fools of the unwitting?
Jul 19, 2018 15:12 pm UTC| Insights & Views Entertainment
There is no such thing as bad publicity, as the 19th-century showman and godfather of fake publicity P T Barnum may (or may not) have once said. But some high-ranking politicos caught up in Sacha Baron Cohens new...