Six-packs and bulging biceps – how appearance pressures take their toll on men's mental health
Jul 14, 2019 13:21 pm UTC| Insights & Views Health
Over recent years, body dissatisfaction or shame about ones appearance has been on the rise in men. This isnt something just affecting young men either, its extensively reported across a range of age groups. And its...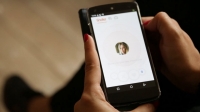 Dating apps make men unhappy and provide a platform for racism
Sep 21, 2017 14:09 pm UTC| Insights & Views Technology
As the dating app Tinder turns five, new research shows men who regularly use the app have more body image concerns and lower self-esteem. The research found Tinder users reported lower levels of satisfaction with their...