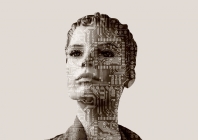 Does regulating artificial intelligence save humanity or just stifle innovation?
Oct 23, 2017 01:29 am UTC| Insights & Views Law Technology
Some people are afraid that heavily armed artificially intelligent robots might take over the world, enslaving humanity or perhaps exterminating us. These people, including tech-industry billionaire Elon Musk and eminent...
Artificial intelligence cyber attacks are coming – but what does that mean?
Aug 28, 2017 12:57 pm UTC| Insights & Views Technology
The next major cyberattack could involve artificial intelligence systems. It could even happen soon: At a recent cybersecurity conference, 62 industry professionals, out of the 100 questioned, said they thought the first...