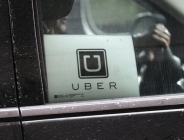 A better deal for Uber drivers in UK, but Australia's 'gig workers' must wait
Apr 04, 2021 10:37 am UTC| Economy
Ubers announcement earlier this month it will now treat its drivers in the United Kingdom as workers rather than independent contractors is a significant development for the so-called gig economy. It follows Uber losing...
Being exploited and breaching your visa: the limited choices of the food delivery worker
Aug 21, 2017 07:19 am UTC| Insights & Views Life
Some of the most vulnerable workers in the Australian labour market are squeezed between a rock and a hard place. You can never do your homework, you are so tired and you just think about how to cook the next meal and...