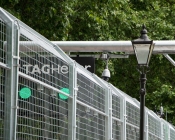 Will F1 bosses step in to save the British Grand Prix?
Jul 12, 2017 18:40 pm UTC| Insights & Views Sports
Silverstone is playing hard to get. The venerable racing circuit signalled its withdrawal from the Formula One season from 2020, citing escalating costs. It is a fascinating moment for the sport. So much of F1s appeal is...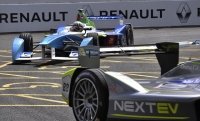 How electric car racing could one day challenge the spectacle of Formula One
May 25, 2017 13:30 pm UTC| Insights & Views Business
Motor racings most glamorous event, the Formula One Grand Prix in the glittering tax haven of Monaco is just around the corner. It is 67 years since drivers first took on the famous, twisty roads through the principality...