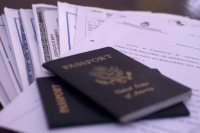 Can science produce better passport control officers?
Mar 20, 2017 12:28 pm UTC| Science Technology
Passport officers often have to scrutinise hundreds of people each day. They have just a few seconds to stare through their glass screens at the impatient and perhaps slightly dishevelled traveller facing them and decide...