Calculating where America should invest in its transportation and communications networks
Apr 20, 2017 03:13 am UTC| Insights & Views Investing
The American economy is underpinned by networks. Road networks carry traffic and freight; the internet and telecommunications networks carry our voices and digital information; the electricity grid is a network carrying...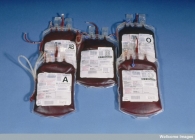 Uncertainty in blood supply chains creating challenges for industry
Jan 09, 2017 06:19 am UTC| Insights & Views Health
When we talk about supply chains, we may conjure up images of manufacturing plants, warehouses, trucks and shipping docks. There is another, truly unique supply chain for a product vitally important to health care and...