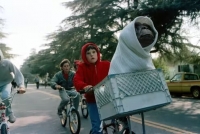 E.T. the Extra-Terrestrial at 40 – a deep meditation on loneliness, and Spielberg's most exhilarating film
Jun 09, 2022 08:39 am UTC| Science
40 years ago this month saw the release of Steven Spielbergs E.T. the Extra-Terrestrial a film about a stranded alien, the boy called Elliott who discovers it and a bond of friendship that remains as magical and...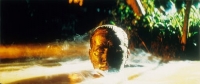 From Star Wars to Apocalypse Now, director's cuts are all the rage. But do they make the films any better?
Jul 28, 2019 11:08 am UTC| Insights & Views Entertainment
Ridley Scott and James Cameron did it, and George Lucas never stops. Directors ceaselessly return to their work to tweak, tinker, chop and change. Extended Cut, Definitive Version, Special Edition: the list goes...