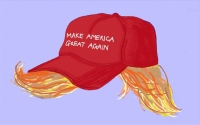 What actually is populism? And why does it have a bad reputation?
Feb 06, 2019 23:39 pm UTC| Insights & Views Politics
No doubt thanks to Donald Trump, Brexit, and a string of anti-establishment leaders and parties in Europe, Latin America and Asia, everyone seems to be talking about populism. But populism is nothing new. Its long...