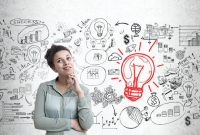 Expert advice for budding UK entrepreneurs during a cost of living crisis
Jun 01, 2023 11:41 am UTC| Economy
Getting your foot on the career ladder can be a challenging experience. Looking for the right role within the right organisation or sector is often competitive, uncertain and stressful. These kinds of concerns may be...
SNP leadership battle: where is the message of economic growth in Scotland?
Mar 04, 2023 12:05 pm UTC| Politics
The search for Scotlands new first minister is in full flow. Three candidates have emerged to replace Nicola Sturgeon, arguing over subjects including independence, religion and gender recognition. But so far, these...