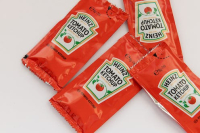 Can ketchup really be used as a sports supplement, as a new advert suggests?
Nov 19, 2023 05:55 am UTC| Life
In the world of endurance sports, how athletes fuel themselves can be the difference between success and struggle. Traditionally, athletes have relied on specialised energy gels for a quick and easily digestible source of...