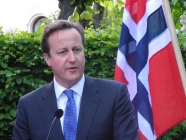 Does Britain get its way at the European top table?
May 09, 2016 11:51 am UTC| Insights & Views
The UK has never been on the winning side when we have challenged the commission in a vote in the council. Chris Grayling, leader of the House of Commons and Vote Leave campaigner, in a speech on March 10. Chris...