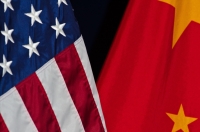 China's economic power is actually a lot smaller than you think
Jan 02, 2018 05:52 am UTC| Insights & Views Economy
Chinas economic presence on world markets is actually much smaller than that of the United States of America and smaller than our key three asia-pacific allies combined. In recent years, reports by financial...
China's greatest challenge will be escaping the middle income trap
Jan 28, 2016 02:57 am UTC| Insights & Views
Chinas slower growth figures have caused jitters in world financial markets. Nevertheless its growth remains at miracle levels. At this pace, China would appear to remain on track to become the richest and most powerful...