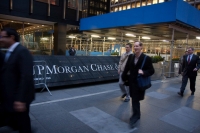 Designers are seizing Wall Street – but can they improve your life?
Mar 23, 2016 16:36 pm UTC| Insights & Views Business
From unreasonably cool open-plan offices in San Francisco and New York, they are orchestrating an international business revolution. Casually dressed and armed with MacBooks, a new generation of design executives have...