When process becomes product – repacking science communication
Sep 15, 2016 07:31 am UTC| Science
I like deadlines. They punctuate my projects. Deadlines and deliverables force me to package my projects into consumable chunks, into a product that is necessary for sharing and showing my work and also for reaching my...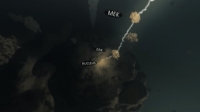 Shifting the field of view: Telling science stories with virtual reality
Apr 12, 2016 06:53 am UTC| Insights & Views Science Technology
Since first donning a Virtual Reality (VR) headset only 8 months ago, my personal relationship with this technology has progressed at lightning speed, way past the awkward getting-to-know-you phase. In the broad scheme of...