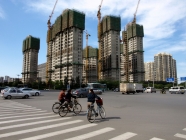 Explainer: what's going on with China's economy?
Jan 21, 2016 01:13 am UTC| Insights & Views Economy
China has posted its lowest annual GDP growth since 1990. The slowdown is seen as a major concern for some investors, but against a backdrop of disappointing consumer spending, intensifying deflationary pressures, tepid...