Why virtual reality cannot match the real thing
Mar 14, 2018 08:10 am UTC| Insights & Views Technology
Suppose you were offered the opportunity to hook yourself up to a machine that would give you all the experiences you desire. Using this technology you could have the sensations of climbing Mt Everest, enjoying great sex...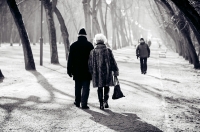 Young people's economic disadvantage is unlucky – not unjust
Mar 23, 2016 16:53 pm UTC| Insights & Views Life
Australias wealth is increasing but young Australians are not reaping the benefits. Older Australians are becoming richer while those in younger generations are going backward in real terms. According to a 2014 report...