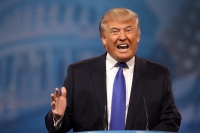 President Trump signals a return to the Wild West days of finance
Nov 18, 2016 17:00 pm UTC| Insights & Views Law
A stream of commentary has set out to explain the electoral success of Donald Trump as a reaction to globalisation and neoliberalism. It points to a thread of populist anti-capitalism running from the President-elect to...
Why TTIP will live on – but not in the EU
Jun 30, 2016 13:21 pm UTC| Insights & Views Law
The Transatlantic Trade and Investment Partnership also known as TTIP could be the next casualty in the Brexit fallout. But not in the way you might expect. The controversial trade agreement between the EU and United...