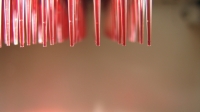 If we don't own our genes, what protects study subjects in genetic research?
Mar 28, 2016 10:45 am UTC| Technology
On February 25, the White House hosted a forum on the National Institute of Healths Precision Medicine Initiative. This is an ambitious research study that aims to develop targeted drugs and treatments that would vary from...