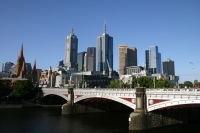 Where do record rental prices leave low-income earners?
Apr 21, 2016 06:05 am UTC| Insights & Views Real Estate
Average house rents in metropolitan Melbourne have increased by 5.3%, with apartment rents growing by 2.8%, over the last three months. A lack of affordable rental properties is a problem in Sydney too. This has fuelled...