Is Trump's Supreme Court nominee Neil Gorsuch a judicial or a political appointment?
Feb 03, 2017 07:36 am UTC| Insights & Views Politics
On Tuesday, federal appeals court judge Neil Gorsuch took home the red rose when President Donald Trump nominated him to the Supreme Court to fill the vacancy left by the late Justice Antonin Scalia. So is he everything...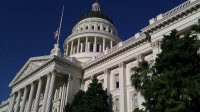 Four steps to appointing a Supreme Court justice
Feb 15, 2016 09:39 am UTC| Law Politics
With the unexpected death of United States Supreme Court Justice Antonin Scalia this weekend, the political battle lines have been drawn. President Obama has made clear that he plans to nominate a successor. His opposition...