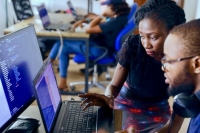 The promise of the "learn to code" movement
Dec 04, 2018 00:03 am UTC| Insights & Views Science
This week, educators, students and the public around the world are participating in Computer Science Education Week by organizing and leading one-hour coding tutorials. By the start of the week, more than 2,700 Canadian...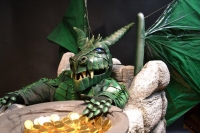 DIYers create one-of-a-kind Halloween costume for 10-year-old in a wheelchair
Oct 30, 2018 12:35 pm UTC| Insights & Views Life
This Halloween, Émile will have a Halloween costume for his wheelchair, thanks to Montréal makers who are getting together to create a dragon in his castle. Last Halloween, Émile was saddened because...