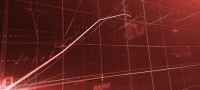 Inflation isn't the 6.1% they say it is – for many of us, it is much lower
Aug 04, 2022 04:46 am UTC| Economy
We learnt last week inflation is officially 6.1% way above the average over the past 20 years of 2.5%. This is right in the middle of the Reserve Banks 2-3% target band. But although the rate is now 6.1%, not everybody...
Those future tax cut promises... they're nowhere near as big as you'd think
Apr 08, 2019 05:31 am UTC| Insights & Views Economy
The 2018 budget contained big tax measures worth A$143 billion over the next decade initially targeted at lower and middle income Australians, but after five or so years to be heavily weighted towards higher income...