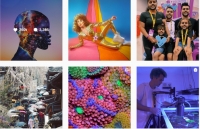 Is Instagram's removal of its 'like' counter a turning point in social media?
Jul 22, 2019 13:25 pm UTC| Insights & Views Technology
Instagrams recent decision to remove its like counter from its platform in select geographic regions is an interesting, perhaps long overdue, measure. Although recently users in Canada reported seeing the like counter back...
The ruthless pursuit of online 'likes' gives you nothing
Aug 28, 2018 12:55 pm UTC| Insights & Views Technology Life
Imagine a popular social media channel that did not display the number of likes, mentions, impressions, followers, engagements or any other metric to show how many times ones content has been viewed, by whom and when. A...