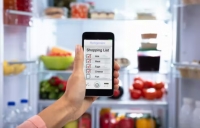 How to preserve our privacy in an AI-enabled world of smart fridges and fitbits? Here are my simple fixes
Apr 23, 2022 08:25 am UTC| Technology
The Second Law of Thermodynamics states that the total entropy of a system the amount of disorder only ever increases. In other words, the amount of order only ever decreases. Privacy is similar to entropy. Privacy is...
Holding big tech companies to account: do their employees have the power?
Aug 25, 2018 07:52 am UTC| Insights & Views Technology
When it comes to the tech giant Google, secret plans to launch a new search service in China prompted a furious reaction from more than 1,400 of the companys employees. A staff letter, obtained by Buzzfeed and published...