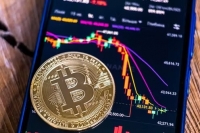 Crypto crash: market volatility is testing investor will but crypto-enthusiasts still see a future for the asset class
Jun 23, 2022 16:18 pm UTC| Digital Currency
Bitcoin, the original cryptocurrency, remains a bellweather for the sector. It hit an all-time high of more than US$68,000 (55,600) in November 2021, when the overall value of the cryptocurrency market was close to US$3...
Why Brexit is causing turmoil for the pound and other markets
Dec 16, 2018 13:00 pm UTC| Insights & Views Economy
Uncertainty over what is happening with Brexit caused the pound to take another significant dive on December 10. It was the day before MPs were due to vote on the proposed Brexit deal agreed between the UK and the EU. The...