Crimes at sea: when we frame illegal fishers as human and drug smugglers, everyone loses
Jan 20, 2021 01:51 am UTC| Law
Illegal, unreported and unregulated fishing costs economies up to US$50 billion globally each year, and makes up to one-fifth of the global catch. Its a huge problem not only for the 59.5 million people who depend on...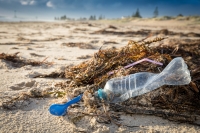 For decades, scientists puzzled over the plastic 'missing' from our oceans – but now it's been found
Mar 15, 2020 16:20 pm UTC| Nature
Youve probably heard that our oceans have become a plastic soup. But in fact, of all the plastic that enters Earths oceans each year, just 1% has been observed floating on the surface. So where is the rest of it? This...