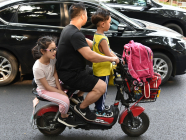 The world's 280 million electric bikes and mopeds are cutting demand for oil far more than electric cars
Nov 19, 2023 05:52 am UTC| Business
We hop in the car to get groceries or drop kids at school. But while the car is convenient, these short trips add up in terms of emissions, pollution and petrol cost. Close to half (44%) of all Australian commuter trips...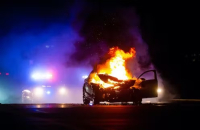 What causes lithium-ion battery fires? Why are they so intense? And how should they be fought? An expert explains
Sep 29, 2023 01:56 am UTC| Business
Picture this: youre cruising down the Great Ocean Road in your brand new electric vehicle (EV), the ocean to your left and the wind in your hair. But what if I told you this idyllic drive could turn into a nightmare, with...