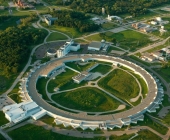 Scientist at work: To take atomic-scale pictures of tiny crystals, use a huge, kilometer-long synchrotron
Dec 04, 2018 17:36 pm UTC| Science
Its 4 a.m., and Ive been up for about 20 hours straight. A loud alarm is blaring, accompanied by red strobe lights flashing. A stern voice announces, Searching station B. Exit immediately. It feels like an emergency, but...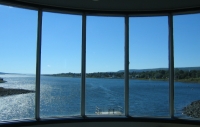 Smart windows could combine solar panels and TVs too
May 13, 2018 08:07 am UTC| Insights & Views Technology
Imagine standing in front of a wall of windows, surveying the view. You hear someone enter the room behind you. You turn. Welcome, you say. Here is the video I wanted to show you. At the press of a button, the view...