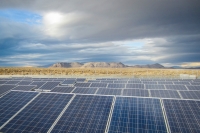 With cheap solar and wind power, is it time to rethink 'energy efficiency'?
Jan 22, 2018 14:08 pm UTC| Insights & Views
The need to cut emissions from the energy sector has motivated the use of hydro, solar and wind power, and the development of more efficient buildings that consume less energy. And these solutions have indeed slightly...