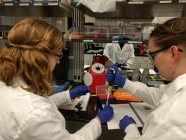 DNA has gone digital – what could possibly go wrong?
Dec 08, 2017 02:54 am UTC| Insights & Views Health Law Technology
Biology is becoming increasingly digitized. Researchers like us use computers to analyze DNA, operate lab equipment and store genetic information. But new capabilities also mean new risks and biologists remain largely...