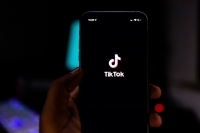 Love it or hate it, TikTok is changing the music industry
Dec 04, 2021 01:59 am UTC| Technology
Tik-a-Tok-a-Who?, was Adeles response to her managements suggestion to promote her music to younger audiences on Tiktok, the video-sharing platform owned by Chinese company ByteDance. If everyones making music for the...
Why marking essays by algorithm risks rewarding the writing of 'bullshit'
Oct 23, 2017 02:16 am UTC| Insights & Views Technology
Picture this: you have written an essay. You researched the topic and carefully constructed your argument. You submit your essay online and receive your grade within seconds. But how can anyone read, comprehend and judge...