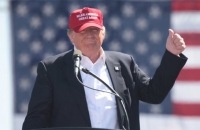 This is why the fight over the Supreme Court could make the US presidential election even nastier
Sep 21, 2020 05:37 am UTC| Politics
As the two sides in US politics begin jockeying for position following the passing of Supreme Court Justice Ruth Bader Ginsburg, the similarities to the 2016 presidential election are striking. That year, the fierce...
Our lifestyle, not our innovation, attracts US investment to Australia
Aug 15, 2017 12:53 pm UTC| Insights & Views Investing
One of the biggest turnoffs for US investment and workers is also the biggest pet peeve for locals housing affordability. Our research finds lifestyle factors are what makes Australia stand out from other international...