High street pawnbrokers: risky, expensive, but a lifeline for so many
Oct 04, 2019 14:44 pm UTC| Insights & Views Business
With the consumer credit market now saturated by online and payday lenders, it was perhaps no surprise when the Japanese-owned company Speedloan Finance abruptly announced that it was closing high street pawnbrokers...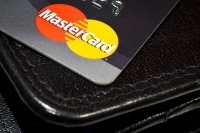 MasterCard survives £14 billion class action but more could follow
Jul 24, 2017 13:59 pm UTC| Insights & Views Law
Convenience often comes at a cost. As consumers, many of us are resigned to seeing a surcharge or processing fee on goods and services when we pay by credit or debit card. At present, it is lawful for businesses to charge...