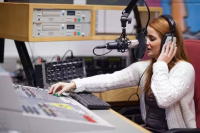 What's a fair price to pay for music?
Jun 21, 2023 07:27 am UTC| Insights & Views
The campaign argues artists and rights holders arent getting paid fairly for songs played on radio, in reference to the license fees radio stations pay for the use of songs in their broadcasts. In Australia, sound...