Don't just blame government and business for the recycling crisis – it begins with us
Aug 01, 2019 04:32 am UTC| Insights & Views Business Economy
As the dramatic shutdown of major recycling company SKM this week has illustrated, recycling is not free. Householders in Australia pay council rates for a recycling and garbage service. This fee is largely based on the...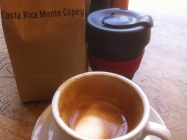 Why you're almost certainly wasting time rinsing your recycling
May 29, 2017 05:35 am UTC| Insights & Views Life
Once a fortnight we diligently wheel our recycling bin to the kerb, and then probably give ourselves a pat on the back while thinking of all the useful products we have helped to create, and the resources and energy we...