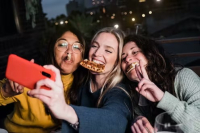 Why are 'photo dumps' so popular? A digital communications expert explains
Aug 22, 2023 04:26 am UTC| Life
Its summer 2009. Youve been to a campout with your school friends in someones back garden and taken a bunch of out-of-focus pictures on your digital camera. The next day, you dig out your trusty USB cable and upload the...
Social Media Revolution Series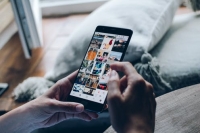 Instagram can make teens feel bad about their body, but parents can help. Here's how
Sep 24, 2021 01:17 am UTC| Insights & Views Technology
Last week Facebooks internal research revealed Instagrams toxic effects on some young peoples body image particularly girls. One study by Facebook of teen Instagram users in the US and UK found more than 40% of those...