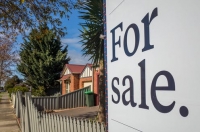 Is it worth selling my house if I'm going into aged care?
Jun 14, 2021 04:02 am UTC| Real Estate Investing Life
For senior Australians who cannot live independently at home, residential aged care can provide accommodation, personal care and general health care. People usually think this is expensive. And many assume they need to...