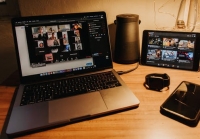 Don't say goodbye to Zoom yet: most people want to get back to the office, but not for the full week
Dec 06, 2020 09:43 am UTC| Technology
As more and more good news about vaccines has come pouring in, Zoom has watched its shares tumble. Contrary to nervous markets, however, we believe video conferencing and remote working are here to stay - whether we like...
People are missing their daily commute in lockdown – here's why
Jul 21, 2020 14:06 pm UTC| Insights & Views
The COVID-19 pandemic has sparked a unique experiment in mass homeworking. Its the first time since before the industrial revolution that most people are working in the same space that they live. While just 5% of the UK...