Want to help save wildlife after the fires? You can do it in your own backyard
Feb 25, 2020 01:06 am UTC| Insights & Views Nature
People living in cities far from the unprecedented bushfires this summer may feel they can do little more to help beyond donating to organisations that support affected wildlife. But this is not necessarily the case: ten...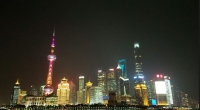 Getting smarter about city lights is good for us and nature too
Dec 16, 2016 02:15 am UTC| Technology Nature
Ideas to enhance the liveability and sustainability of our cities have attracted a lot of interest recently. Examples include establishing or enhancing urban forests, or bringing back nature into cities to support animals...