The English Premier League is experiencing a textbook case of hyperinflation
Aug 13, 2017 23:17 pm UTC| Insights & Views Sports
The big summer transfer headline belongs to Neymar and his record-breaking 198m move from Barcelona to Paris Saint-Germain. But, by anyones standards, the spending across English Premier League football clubs has been...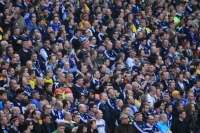 How Scottish football fans are taking charge in an increasingly polarised global market
Dec 14, 2016 00:11 am UTC| Sports
Football has always played an important role in Scottish culture. For working-class communities in particular, the biweekly pilgrimage to the teams stadium is a deep-rooted and long-held tradition. Indeed, Scotlands top...