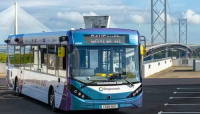 Self-driving buses that go wherever you want? How the UK is trying to revolutionise public transport
Oct 02, 2023 06:24 am UTC| Business
Futurology is littered with predictions that failed to materialise, not least in the field of transport technology. In Edwardian times, when public transport was largely powered by horse or steam, a number of new concepts...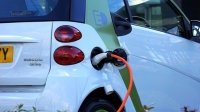 Millions of electric cars will need charging in future – but how?
Dec 17, 2020 11:10 am UTC| Technology
One consequence of Brexit is that Britain will desperately need a modernising industrial strategy. In Boris Johnsons mind, a key element of this is the recently announced green industrial revolution which included bringing...