Development aid cuts will hit fragile countries hard, could fuel violent conflict
Nov 19, 2023 06:01 am UTC| Economy
Fragile and least developed countries have had their development assistance cut drastically, according to the Organisation for Economic Co-operation and Development. For instance, net official development assistance to...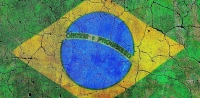 Populism in Brazil: how liberalisation and austerity led to the rise of Lula and Bolsonaro
Oct 01, 2020 15:42 pm UTC| Politics Economy
While the rise of populist politicians in the Europe and the US gets a lot of attention from the media and researchers alike, the drivers of the populism taking hold in emerging and developing economies still receives...