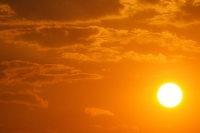 Good news – there's a clean energy gold rush under way
Sep 05, 2022 04:31 am UTC| Insights & Views
This week, the Australian Energy Market Operator warned gaps in electricity supply are likely within three years. The reason? Coal plants are quitting the market earlier than expected, as well as becoming less reliable....
Go local: how to keep the power on when disaster hits
Feb 10, 2020 23:51 pm UTC| Insights & Views Economy
Bushfires, storms and floods regularly leave thousands of Australian homes and businesses without power. Sydneys wettest weekend in three decades left more than 130,000 households without power on Sunday. South...