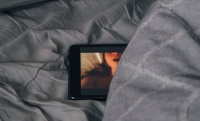 Watching pornography rewires the brain to a more juvenile state
Dec 01, 2019 03:40 am UTC| Insights & Views Health
Pornography has existed throughout recorded history, transforming with the introduction of each new medium. Hundreds of sexually explicit frescoes and sculptures were found in the Mount Vesuvius ruins of Pompeii. Since...
Fake news grabs our attention, produces false memories and appeals to our emotions
Nov 19, 2019 03:04 am UTC| Insights & Views Life
Fake news is a relatively new term, yet its now seen as one of the greatest threats to democracy and free debate. In the Netflix documentary The Great Hack which chronicled the rise and fall of Cambridge Analytica we saw...